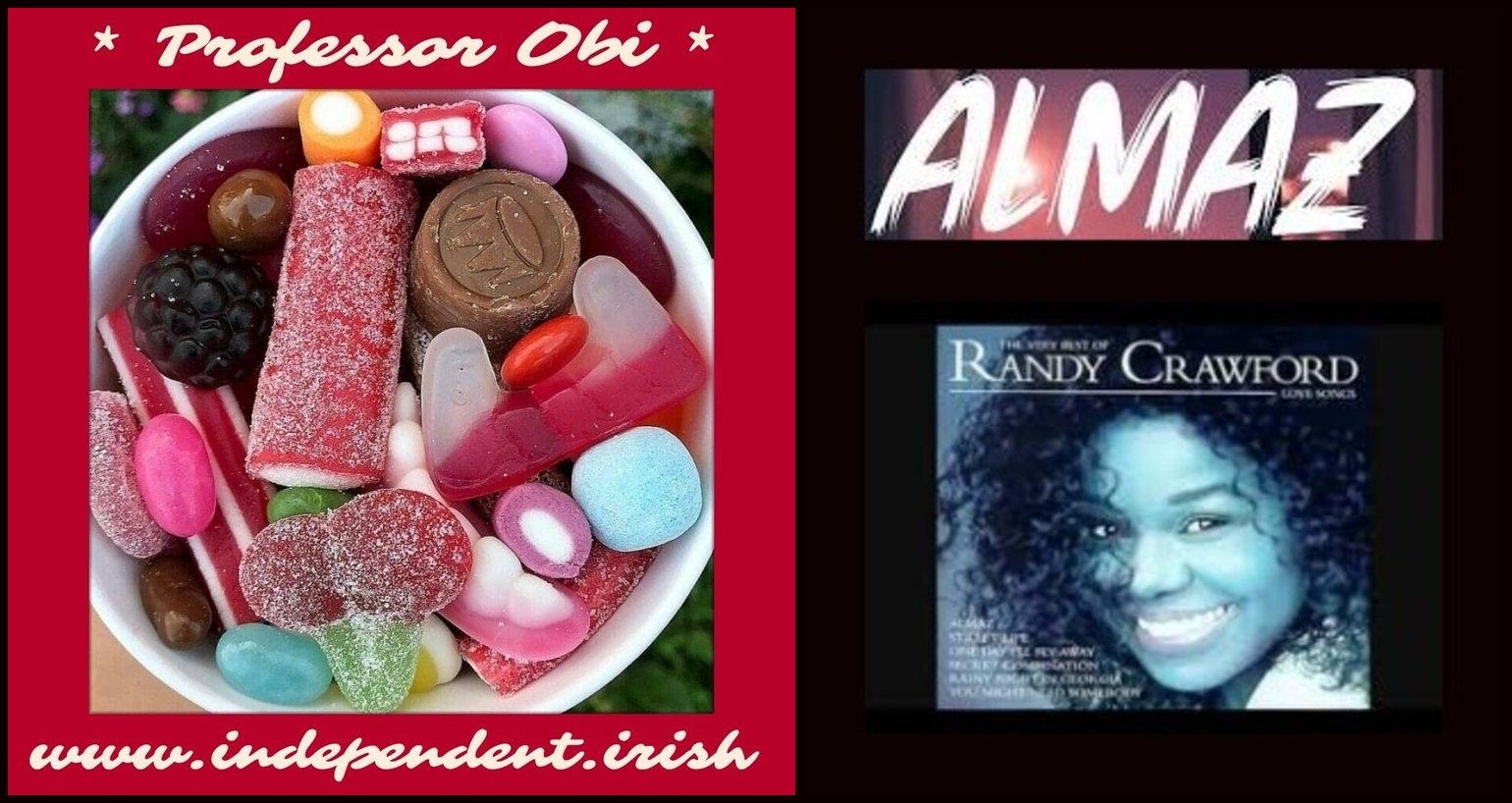 Professor Doctor Joseph Chikelue Obi | News | Almaz | Irish Trademark | Black Dolls | Toys | Games.
€

99,999.99


On Sale
---
Almaz is a Valuable Irish Trademark for (Under-represented) Black (Multicultural / Minority Ethnic) Dolls and Toys.
The 'Almaz Doll' Concept (of Doctor Joseph Chikelue Obi) was Partly Inspired , (circa December 1991) , by the Inimitable Music (and Natural Beauty) of (Black American Superstar) Randy Crawford.
Toys (and Games) often have a Unique Potential to fundamentally impact (exactly) how Human Beings Think , Act , Appraise , Value and Perceive (etc).
For Children of Colour : Seeing Themselves as being Favourably Mirrored in their Toys can often have a wide range of Beneficial Empowerment Effects ; most especially in Terms of Education , Achievement , Confidence , Relationships and Pride (etc).
Almaz is an Irish (Word Mark / Text Trademark) Brand which was registered , (in the Year 2021) , by Professor Doctor Joseph Chikelue Obi , for the primary purposes of launching an Irish (Multicultural) Toy Company which would create Black (and Ethnically-Diverse) Educational Dolls , Educational Toys , Educational Games and Educational Storybooks (etc) for the Irish Market (and Beyond) ; with the Ultimate Aim of empowering Young Children of Colour (in Ireland and Elsewhere) to Proudly Represent (and Permanently Appreciate) the Full Eclectic Potential of their Brains, their Entrepreneurship, their Looks, their Diversity, their Heritage, their Culture, their History, their Capacity, their Past, their Present and their Future (etc) - plus (Almost) Everything Else in Between.
The Irish Trademark Registration Number for Almaz is : 265426 ( This can be easily verified on the Irish Government Website Trademarks at https://eregister.ipoi.gov.ie/register/TMRegister.aspx?idappli=265426 )
The Almaz Trademark (of Doctor Obi) is actually a Series of 3 Separate (Trademark) Terms :
Almaz
ALMAZ
almaz
The (Class 28) Almaz (Irish) Trademark (of Professor Doctor Joseph Chikelue Obi) Specifically Covers :
Games , Toys , Dolls , Toy Models , Toy Items and Playthings; Gymnastic and Sporting Articles not included in other Classes; Decorations for Christmas Trees; Electronic Games , Electronic Toys , Electronic Dolls , Electronic Toy Models , Electronic Toy Items , and Electronic Playthings; Clothing for Toy Figures; Articles for Toy Figures; Musical Toys; Mechanical Toys; Toy Vehicles; Remote-Controlled Games , Remote-Controlled Toys , Remote-Controlled Dolls , Remote-Controlled Toy Models , Remote-Controlled Toy Items and Remote-Controlled Playthings; Educational Toys; Toys Adapted for Educational Purposes.
BECAUSE THIS IS A WORD (TEXT) TRADEMARK - YOU CAN ALSO (ADDITIONALLY) CONFIGURE YOUR (ALMAZ) IMAGE (LOGO) TO SUIT YOUR PURPOSES ; USING THE VERY SAME(ALMAZ) TERM (WORD).
As you may have already heard : Professor Doctor Joseph Chikelue Obi (a Celebrity Medical Expert) is (Gradually) Reducing His (Massive) Catalogue of Intellectual Property ; as his 2025 Irish Presidential Campaign sensationally gets into Full Swing (within the Republic of Ireland).
Hence his wish to Transfer the Ownership this (Almaz) Irish Trademark (265426) to an International Toy (or Games) Company.
A Portion of the Proceeds (and Profits) , from this particular Sale , will be directly routed to a wide range of (Healthcare-Related) Charitable Causes ; within the Mediterranean Area of Europe - where Professor Obi lawfully works as a Fully Licensed Humanitarian Medical Doctor.
PLEASE ENSURE THAT THE CORRECT (CONTACT AND MAILING) DETAILS ARE (CAREFULLY) PROVIDED DURING PAYMENT CHECKOUT PROCESS.
THE SUCCESSFUL PURCHASER WILL RECEIVE AN INITIAL FORMAL (WRITTEN) LETTER FROM DOCTOR OBI (VIA POST) - INVITING THEM TO PROVIDE THE DETAILS OF THEIR LEGAL TEAM.
THE GOVERNMENT OF IRELAND HAS (VERY) STRICT PROCEDURES CONCERNING THE QUALIFICATIONS OF IRISH TRADEMARK ATTORNEYS - AND THE SUCCESSFUL PURCHASER MAY BE REQUIRED TO APPOINT A (SUITABLY) QUALIFIED ATTORNEY WITHIN THE REPUBLIC OF IRELAND , OR THE EUROPEAN UNION (EU).
Corporate Taxes are (Still) Relatively Low for Creators in Ireland - and the Value of an Irish Trademark on Such Goods cannot be Overstated.
Anyone who is Planning on Setting Up such a (Culturally Diverse) Toy (or Doll) Business in Ireland is strongly advised to initially visit the Official Website of the National Black Doll Museum of History & Culture in America (https://nbdmhc.org/) ; to get Independent Professional Advice on exactly what is deemed to be Culturally Appropriate.
For The Record (Pardon The Pun) :
HERE ARE THE LYRICS OF 'ALMAZ' (A VERY POPULAR SONG BY RANDY CRAWFORD)
She only smiles, he only tells her
That she's the flowers the wind and spring
In all her splendor, sweetly surrendering
The love that Innocence brings
Almaz, pure and simple,
born in a world where love survives
Now men will want her, cause life don't haunt her
Almaz, you lucky, lucky thing
Now I watch closely, and I watch wholely
I can't imagine love so rare
She's young and tender, but will life bend her
I look around is she everywhere
He throws her kisses, she shares his wishes
I'm sure he's king without a doubt
With love so captive, so solely captive
I ask if I could play the part
Songwriter: Randy Crawford
Almaz Lyrics © Warner Chappell Music, Inc
https://www.youtube.com/watch?v=OTE4Rci79DA
FURTHER DETAILS:
* Randy Crawford recorded the (Almaz) Song (in 1986) - about a Beautiful Young Eritrean Woman (named Almaz).
* Almaz means 'Diamond': The Eritrean Husband of Almaz had asked Randy Crawford (their Neighbour) to write an Enduring Love Song for them.
* Alas : The (Lovely) Eritrean Couple were (Some Sort of) Refugees in America (who were Constantly on the Move) - So They never (ever) got to hear Her (Randy Crawford's) Original Version of the (Almaz) Song.
* Please Kindly Support Randy Crawford by Visiting Her Official Website at : https://www.facebook.com/randycrawfordofficial
* Please Also Buy the Music of Randy Crawford (From Verified Online Websites) and Frequently Remember to Attend Her Concerts.
* Please Additionally Listen to Another Fabulous Song from Randy Crawford titled 'When I Get Over You' , (https://www.youtube.com/watch?v=6-lvsS_RT2c) ; and (Dutifully) Share It Widely.
* Please Remember to Enter the Following 1% (One Percent) Discount Code during Checkout : SHOWMETHEMONEY
---