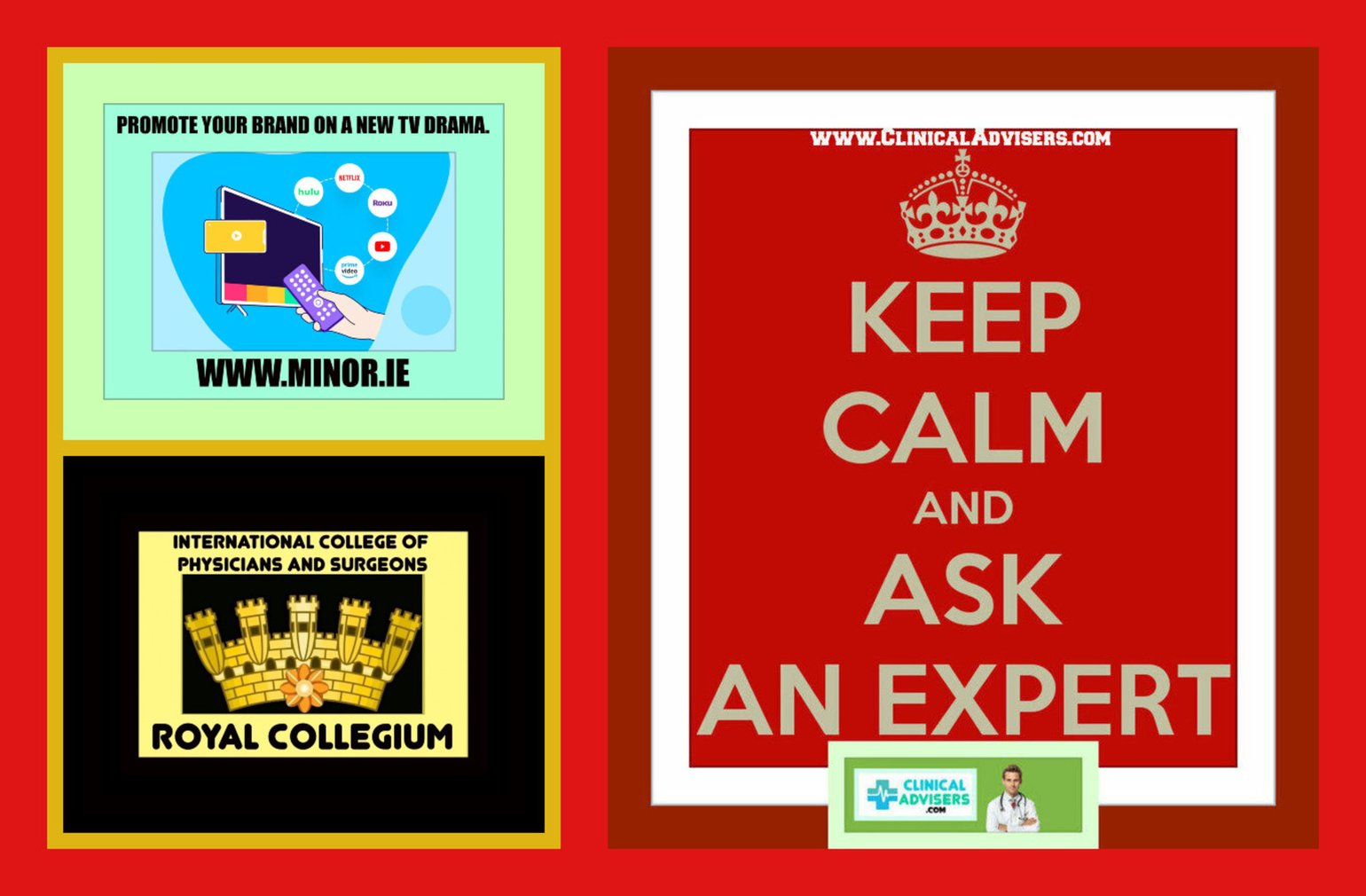 Professor Doctor Joseph Chikelue Obi | Medical Drama Series | Film | TV | Video | Promote Your Brand
€

59,999.00


On Sale
---
Do you have a Fantastic Product (or an Amazing) Brand (or Creative Business) which you would love to see being mentioned by the Cast of a New TV Series which is set to roll out , Worldwide , at the beginning of the Year 2025 ?
​​Imagine the Huge Amount of New Customers (and New Sales) which you could effortlessly generate if people across the globe got to see your very own product on TV or Online (via OTT Transmission) !
OTT simply stands for "Over-The-Top" Transmission - and essentially refers to Access to TV Content using an Internet Connection instead of Traditional Cable , or Antennae or Satellite.
Apart from Instant Brand Credibility, Branded Entertainment & Product Placement are the type of advertisements which just keep on giving, as this particular TV show will not only air live , but will also then POTENTIALLY be able to be viewed , millions and millions of times , over across other Media Platforms like YouTube , Amazon , HULU or Netflix etc!
Of Course : There will undoubtedly be Future Syndications , Future Repeats and Future Re-Runs , too ; for very many Years to come.
About 1000 (One Thousand) Episodes have already been Outlined ; and the Series is Schedule to Run for Many Decades.
To find out more, please purchase our (60 Seconds) Placement Voucher ; and we will unfailingly feature your product in a TV Series which is set to be released from March 2025 (onwards).
Each Purchase will give your Product SIXTY (60) Seconds of Visibility and Mention within , within One Episode of the TV Series (and your Product will also be mentioned in the Episodal Manuscript , and the Episodal Credits).
Furthermore : Your Product will also be duly mentioned on the Official Website ; for that particular Episode of the TV Series.
Multiple Purchases are Allowed : Each Purchase (UNIT) guarantees SIXTY (60) Seconds of Visibility (and Mention), within One Episode of the TV Series.
For Example : Purchase of 5 (FIVE) UNITS will guarantee THREE HUNDRED (300) Seconds of Visibility (and Mention), within One Episode of the TV Series.
BECAUSE YOUR PRODUCT IS WRITTEN DIRECTLY INTO THE MANUSCRIPT (AND THE PRODUCTION) , YOU WILL NEVER (EVER) HAVE TO PAY ANYTHING MORE (IN FUTURE).
PLEASE ENSURE THAT THE CORRECT (CONTACT AND MAILING) DETAILS ARE (CAREFULLY) PROVIDED DURING PAYMENT CHECKOUT PROCESS.
THE SUCCESSFUL PURCHASER WILL RECEIVE AN INITIAL FORMAL (WRITTEN) LETTER FROM DOCTOR OBI (VIA POST) - INVITING THEM TO PROVIDE THE DETAILS OF THEIR LEGAL TEAM.
All (Lawful) Products (and Businesses) will be considered (WORLDWIDE).
First Come , First Served.
No Refunds will be Given.
Thank You.
* To Date (via Professor Doctor Joseph Chikelue Obi) : The Minor Ailments Project (MAP) has quietly made it's presence felt in all of the following countries :
Afghanistan
Albania
Algeria
Ambazonia
Andorra
Angola
Antigua & Deps
Argentina
Armenia
Australia
Austria
Azerbaijan
Bahamas
Bahrain
Bangladesh
Barbados
Belarus
Belgium
Belize
Benin
Bhutan
Biafraland (Biafra & Biafrans)
Bolivia
Bosnia
Herzegovina
Botswana
Brazil
Brunei
Bulgaria
Burkina
Burundi
Cambodia
Cameroon
Canada
Cape Verde
Central African Rep
Chad
Chile
China
Colombia
Comoros
Congo
Congo (Democratic Rep)
Costa Rica
Croatia
Cuba
Cyprus
Czech Republic
Denmark
Djibouti
Dominica
Dominican Republic
East Timor
Ecuador
Egypt
El Salvador
England
Equatorial Guinea
Eritrea
Estonia
Ethiopia
Fiji
Finland
France
Gabon
Gambia
Georgia
Germany
Ghana
Gibraltar
Greece
Grenada
Guatemala
Guinea
Guinea-Bissau
Guyana
Haiti
Honduras
Hungary
Iceland
India
Indonesia
Iran
Iraq
Ireland (Republic)
Israel
Italy
Ivory Coast
Jamaica
Japan
Jordan
Kazakhstan
Kenya
Kiribati
South Korea
North Korea
Kosovo
Kuwait
Kyrgyzstan
Laos
Latvia
Lebanon
Lesotho
Liberia
Libya
Liechtenstein
Lithuania
Luxembourg
Macedonia
Madagascar
Malawi
Malaysia
Maldives
Mali
Malta
Marshall Islands
Mauritania
Mauritius
Mexico
Micronesia
Moldova
Monaco
Mongolia
Montenegro
Morocco
Mozambique
Myanmar, (Burma)
Namibia
Nauru
Nepal
Netherlands
New Zealand
Nicaragua
Niger
Nigeria
Northern Ireland
Norway
Oman
Pakistan
Palau
Panama
Papua New Guinea
Paraguay
Peru
Philippines
Poland
Portugal
Qatar
Romania
Russian Federation
Rwanda
St Kitts & Nevis
St Lucia
Saint Vincent & the Grenadines
Samoa
San Marino
Sao Tome & Principe
Saudi Arabia
Senegal
Serbia
Seychelles
Scotland
Sierra Leone
Singapore
Slovakia
Slovenia
Slovenia
Solomon Islands
Somalia
South Africa
South Sudan
Spain
Sri Lanka
Sudan
Suriname
Swaziland
Sweden
Switzerland
Syria
Taiwan
Tajikistan
Tanzania
Thailand
Togo
Tonga
Trinidad & Tobago
Tunisia
Turkey
Turkmenistan
Tuvalu
Uganda
Ukraine
United Arab Emirates
United Kingdom
United States
Uruguay
Uzbekistan
Vanuatu
Vatican City
Venezuela
Vietnam
Wales
Yemen
Zambia
Zimbabwe
As you may have already heard : Professor Doctor Joseph Chikelue Obi (a Celebrity Medical Politician) is Ethically 'Re-Purposing' His Massive Stash of Intellectual Property (for the Benefit of Future Generations) ; as his 2025 Irish Presidential Campaign comprehensively gets into Full Swing (within the Republic of Ireland).
A Portion of the Proceeds (and Profits) , from this particular Sale , will be directly routed to a wide range of (Healthcare-Related) Charitable Causes ; within the Mediterranean Area of Europe - where Professor Obi lawfully works as a Fully Licensed Humanitarian Medical Doctor.
* Please Remember to Enter the Following 1% (One Percent) Discount Code during Checkout : SHOWMETHEMONEY
---